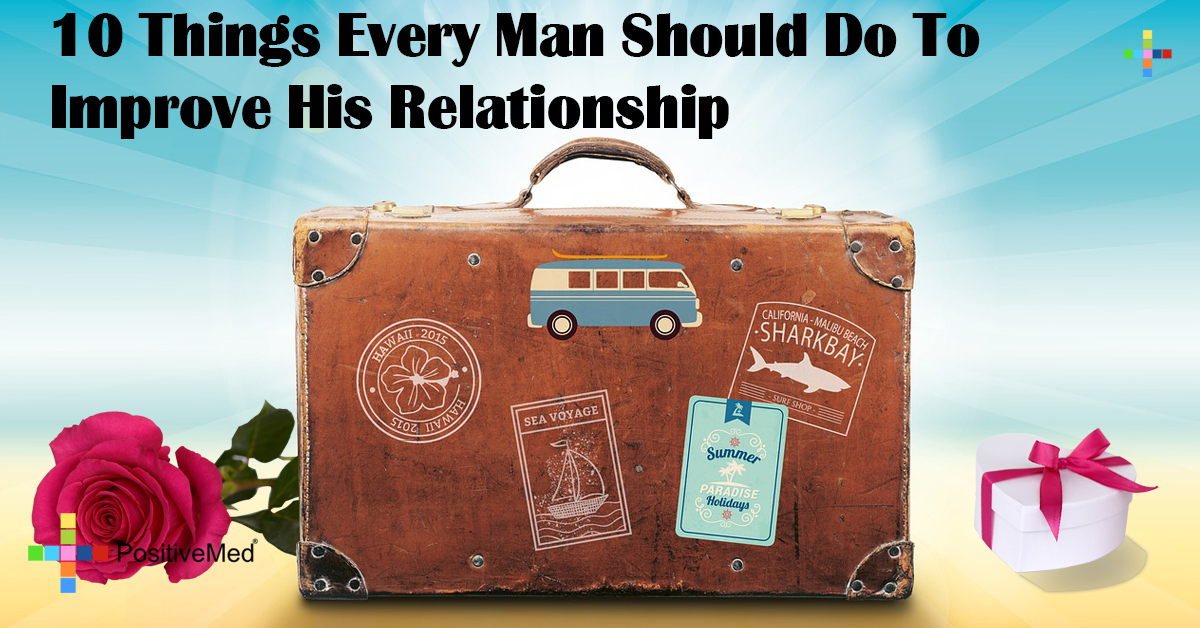 10 Things Every Man Should Do To Improve His Relationship
Any romantic relationship that begins consists of two people who are attracted to one another both physically and emotionally. The man has an important role in the relationship and often leads the direction that it heads towards when working as a team. For men who want a stronger bond with their significant other, there are a few ways he can improve his relationship and allow it to thrive long-term.
1. Listen
Women want to be heard, whether they're making small talk or are addressing concerns that they have in the relationship. It's important to listen to her needs and give her attention when she talks to show her that you care. Ask her questions and bring up small details in the future to show her that you listen to what she says.
2. Avoid the Blame
According to www.netdoctor.co.uk, it's important to avoid blaming your significant other for issues that you may be working on in your relationship. Take your share of responsibility and avoid pointing the finger, which can cause her to become defensive.
3. Plan Surprises
It's important to keep the romance alive in the relationship by bringing home flowers, taking her on surprise trips, and showing your how much you love her with unexpected gestures that will sweep her off her feet. The thought that you put into the relationship will show her that you want to continue impressing her and allowing her to feel loved.
4. Set Goals
As a man, it's important to lead the relationship by setting goals for both you and your partner. This means taking the first step when it comes to saying, "I love you," being the first one to bring up the topic of marriage, and setting financial goals together to ensure that you succeed.