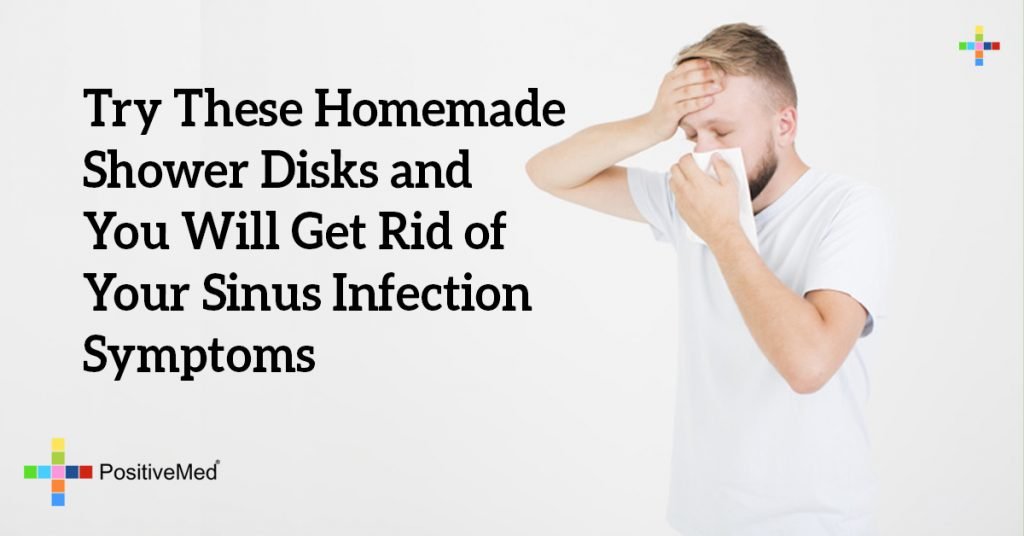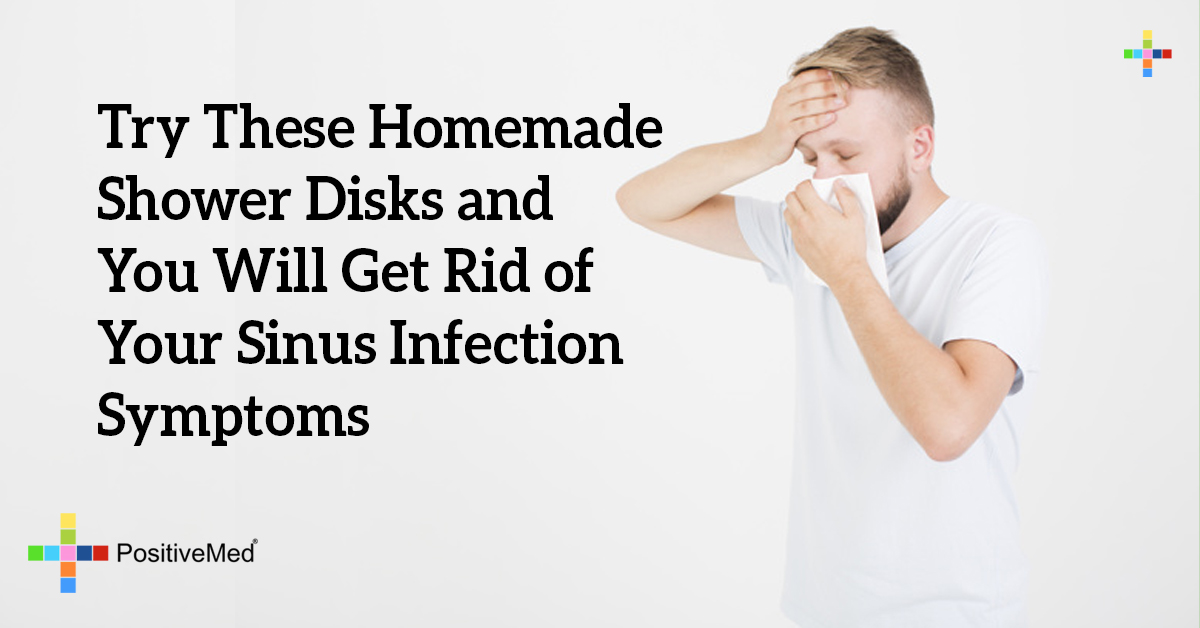 Try These Homemade Shower Disks and You Will Get Rid of Your Sinus Infection Symptoms in 30 Minutes!
Do you have a long history of sinus infection symptoms? Do you suffer with a runny nose, chronic cough or sinus headaches? Do your symptoms get worse after using oral or nasal medications, antibiotics or steroids?
There isn't a magic wand to whisk away your symptoms, but there are practical ways to treat your sinus problems. The first step is to understand what sinuses are and how problems develop.
Sinuses: An Overview
Sinuses are air-filled cavities in the face and skull bones. They are located behind the forehead, cheeks and eyes. Your sinuses are lined with cells that secrete mucus, and air enters the cavities through a small hole in the bone.
If the hole becomes blocked, air can't enter the sinuses and mucous can't drain out. This creates a condition called sinusitis, which produces symptoms similar to the common cold. Nasal discharge, congestion, sore eyes, headache and face pain are common symptoms of sinusitis. Other symptoms can include ear pain, toothache, cough, sore throat, nausea and fatigue.
Common Sinusitis Treatments
Acute sinusitis may include fever as well as the other symptoms. Chronic sinusitis lasts longer and causes greater fatigue. If untreated, sinusitis can lead to asthma attacks and lung infections.
Doctors treat sinusitis with over-the-counter or prescription medications such as pain relievers, decongestants, steroids and antibiotics. Symptoms that resist treatment may require surgery.
Self-help remedies include rest, fluids, warm compresses, nasal rinses and hot showers. Breathing the warm, moist air in a shower moisturizes your sinuses and helps you breathe better. Here's a do-it-yourself recipe that will make your next shower the best one ever.
Homemade Shower Disks
Shower disks are similar to bath bombs that add scent, color and essential oils to bath water. They dissolve slowly, allowing you to breathe easier. The shower steam cleans your sinuses and lungs as you take in the pleasant scent.
Shower disks are easy to make with ingredients you probably already have at home: a muffin pan, muffin liners, baking soda, cornstarch, water, essential oils, a glass bowl, mixing spoon and oven.
In the glass bowl, mix one cup of baking soda with one tablespoon of cornstarch. Add one-third cup of water to the dry ingredients, and mix everything into a paste. Pour the paste into a lined muffin pan, filling each compartment one-fourth full. Bake the pan in the oven for 15 to 20 minutes at 350 degrees.
Wait for the disks to cool and add a few drops of essential oil to each one. Use lavender for relaxation, eucalyptus for respiratory health or peppermint for a fresh scent. Allow the disks to dry and store them in an air-tight container. When you're ready to use one, set it on the shower floor but be careful not to trip over it.