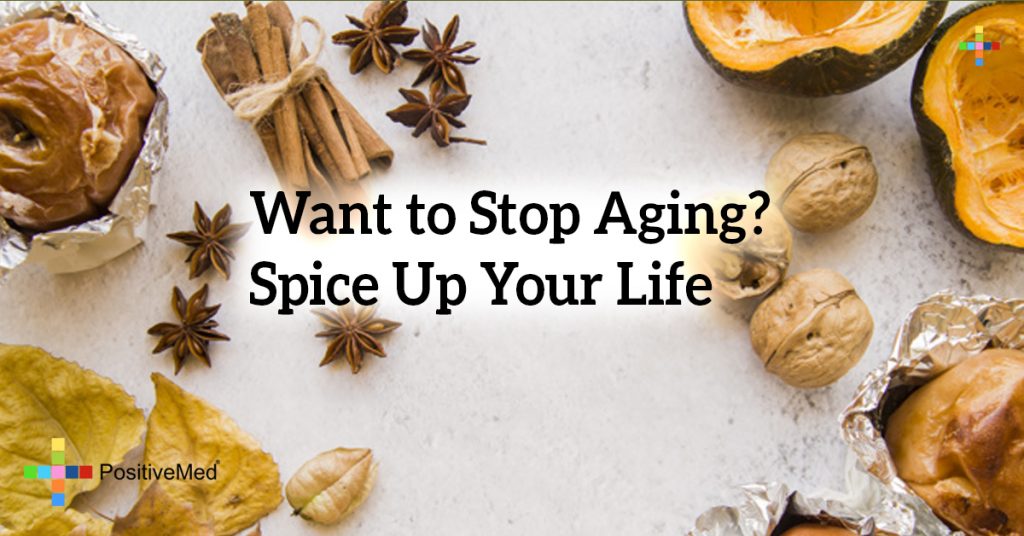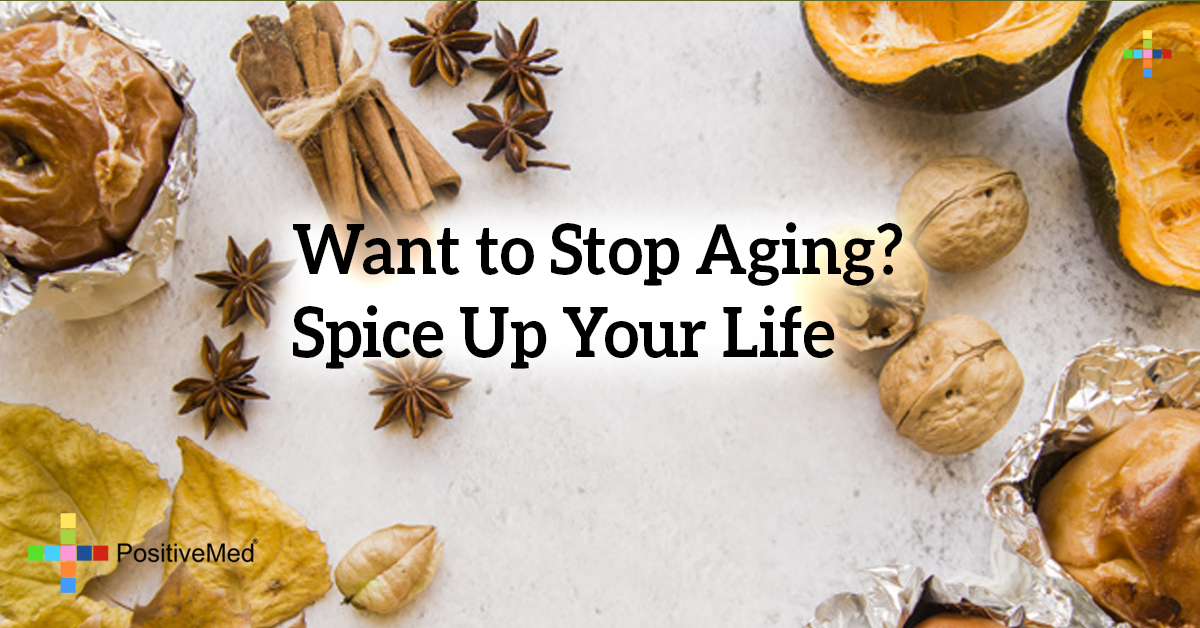 Want to Stop Aging? Spice Up Your Life
I constantly tell my patients, "If you want to stay young, don't reach in your medicine cabinet—reach in your pantry." And when it comes to anti-aging, some of the healthiest foods are the littlest ones: herbs and spices.
These mini-foods are at the center of nearly every culture's medical traditions, from India's Ayurveda to the writings of Hippocrates, because they work—something that modern science is now proving.
To reap the full benefit of spices and herbs, however, you need to use a lot of them. Think about how Indian, Thai, Mexican, or Italian food makes your taste buds sing (and sometimes sets your mouth on fire). That's the kind of spiciness you need to get any real anti-aging benefits.
So starting today, resolve to break through the bland barrier. Seek out recipes loaded with herbs and spices—and in particular, aim for dishes that feature at least two or three of the "powerhouse" anti-aging herbs and spices I talk about here.
1. The "pie" spices.
If you reach for these spices at Thanksgiving and then ignore them the rest of the year, it's time to give them the respect they deserve. Here are just some of their anti-aging properties:
· Cinnamon boosts your insulin sensitivity, protects against metabolic syndrome, lowers your blood pressure, and may even fight cancer by slowing the development of new blood supplies to tumors. It can also reduce your total cholesterol and triglycerides.
· Ginger has strong anti-inflammatory and antioxidant properties and can ease arthritis pain.
· Nutmeg and cloves help combat the unpleasant (and very unsexy) digestive problems that crop up as you get older.
If you think these spices only have a place in cakes, cookies, and pies—think again! You can add them to anything from soups and curries to veggie dishes and homemade barbecue sauce. And Indian cuisine is loaded with these little age-fighters.
2. The "clear-out-your-sinuses" spices.
Right now, you may think of cayenne pepper and black pepper simply as hot. But you should also think of them as healthy.
Cayenne, for instance, lowers your blood pressure. It also helps prevent the accumulation of advanced glycation end products (AGEs) — aptly named substances that contribute to aging, diabetes, cataracts, and even Alzheimer's.
And how about humble black pepper? This unsung hero protects against inflammation, helps you build a strong and healthy gut, and stimulates the breakdown of fat cells so you can lose weight more easily.
3. The "curry" spices.
Curries and other Indian foods contain dozens of potent anti-aging spices and herbs, and some of them are easy to find in any grocery store. Think curry powder, turmeric, coriander, cardamom, mustard seeds, and cumin (which is also a major player in Mexican food).
Turmeric, in particular, is a heavy lifter when it comes to health. It can lower blood sugar and "bad" cholesterol, and it has powerful cancer-fighting properties. There's also evidence that it protects against Alzheimer's.
Mix the "curry" spices together, and they'll work synergistically to give you a massive dose of anti-inflammatory, antioxidant, metabolism-boosting, energy-boosting, and anti-aging chemicals. And to raise their potency even more, mix them with…
4. Anti-aging herbs.
As a kid in an Italian family, I grew up inhaling the wonderful aromas of oregano and basil. Today, I know that these herbs aren't just tasty foods—they're powerful medicine. Oregano contains minerals, antioxidants, and omega-3 fatty acids that make your skin and hair look young. Basil also contains anti-aging minerals, and research shows that it can lower fasting blood glucose levels in diabetics.
And don't toss out that parsley garnish! Parsley can lower your blood sugar and blood pressure, and it contains apigenin, which boosts the power of other antioxidants. Fresh cilantro is another super-hero, because it contains a chemical that binds to toxic metals and pulls them out of your body.
Finally, did you know that the herb rosemary symbolizes memory? The reality lives up to the myth in this case, because research shows that rosemary helps protect against age-related memory loss. In fact—are you ready for this?—one study found that even smelling rosemary can enhance your memory.
The message from science is clear: to turn back the clock, spice up your life. So be generous with your favorite herbs and spices, and experiment with new ones: Fenugreek. Saffron. Epazote. Za'atar. You'll broaden your culinary horizons and excite your taste buds—and at the same time you'll make yourself younger, and healthier. How's that for "good eats"?
Dr. Kellyann Petrucci is a nutrition and lifestyle expert and author of five healthy-lifestyle books from John Wiley & Sons. A certified nutrition consultant and board-certified naturopathic physician who focuses on helping people launch their own transformations, she has 20-plus years of clinical experience. She is one of the few practitioners in the United States certified in biological medicine by the esteemed Paracelsus Klinik Lustmuhle in Switzerland. She appears regularly on national and local television, and conducts workshops and seminars to help people feel and look their best. She also authors the popular drkellyann.com, providing nutritional news, tips, and inspiration. She has two children and lives in Bucks County, Pennsylvania.
For more information you can visit her: Website, Facebook, Twitter, Pinterest, Instagram